A diet or any other change in your eating habits that is painful simply will not work. You need some ongoing benefit or reward from your diet to keep up your motivation. What can you do? If your goal is to lose 20 pounds by eating a healthier diet, and the reward is the lost weight, you are simply setting yourself up for failure. Why? You will fail because you will not lose 20 pounds in the first week -- you may not even lose 2 pounds!
What will keep you going? What treat or reward will get you through the first week of the diet and on to the second? How will you treat yourself after week two so you can continue on to week three? If you build treats into your diet on a weekly basis, you will be more likely to stick with it and ultimately reach your goal. Does treating yourself mean a banana split or a pizza at the end of the week? Probably not. Here are some ideas about how you might treat yourself on a weekly basis:
Designate a specific reward that you will give yourself at the end of each week that you stick with your diet. For example, you might treat yourself with a low-fat ice cream cone at the end of week one, a movie with a friend at the end of week two, shopping for a new outfit at the end of week three, and so on. Write down each treat on your calendar or a monitoring chart so you will be reminded of it often.
Alternatively, you can give yourself a "cheat night" once a week if you stick with your diet. On your cheat night (and only on your cheat night), you can eat whatever you like. You'll probably find that early on you will really splurge, but over time your "cheating" will become less and less frequent.
Finally, a really simple strategy you can use in addition to the ones above is to place gold stars on a monitoring chart for each day you stick with your diet. This may sound silly, but the act of putting the stars on the chart will remind you of your progress and help you keep eating healthy food.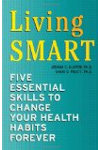 Continue Learning about Eating Habits and Nutrition