Learning about your food can dramatically improve your health by helping you to make better decisions about what you eat. You should ensure that you're getting adequate nutrition with appropriate levels of all of your essential vitamins and minerals while limiting sugars and saturated fats. It is also important to ensure you eat appropriate amounts of fruits and vegetables. Before starting a new diet please consult your doctor.
A study published in the European Journal of Clinical Nutrition looked at some of the factors that inhibit people from adopting a healthier, plant-based diet. The study found that the more knowledge subjects obtained about the benefits, the more they had their questions answered, and the more prior myths were shattered with science, then the more likely they were to adapt to a healthy diet and achieve good health. For some, change needs to occur in steps, and it has to be at their own pace. Remember, however, that your willingness to change and your success is proportional to the knowledge you obtain. This is a knowledge-based program. Gaining the knowledge is the most critical factor to enable behavioral changes that will lead to healthier habits.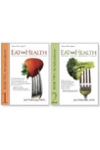 Continue Learning about Eating Habits and Nutrition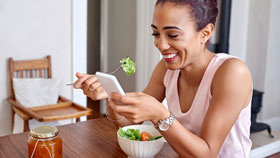 Three meals a day or five? That's only one aspect of the behavior known as eating habits. There is also the matter of style. Do you plan your meals or eat on the run - do you eat when you are happy, sad, or stressed - these are ot...
hers. Recognizing your eating style can help you work to achieve healthier eating habits.
More