Food doesn't solve every problem. We've trained ourselves to cope with uncomfortable sensations by eating, only to find that the food made us feel worse than ever. By overfilling our stomachs without addressing our true physical or emotional needs, we're expecting food to give us things it was never designed to provide. It can only numb us momentarily, postponing the inevitable return of an uncomfortable sensation or emotion.

Just for the heck of it, the next time you think you're hungry, ask yourself, "Am I hungry right now? Or is it possible that I'm thirsty, tired, upset, or excited instead?" When you're about to reach for food and it's not time to eat, question whether you're really hungry, or if you're experiencing some feeling of emptiness or discomfort. You'll be amazed at how many times food isn't what you want after all.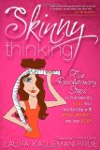 Continue Learning about Eating Habits and Nutrition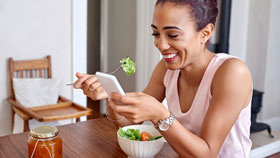 Three meals a day or five? That's only one aspect of the behavior known as eating habits. There is also the matter of style. Do you plan your meals or eat on the run - do you eat when you are happy, sad, or stressed - these are ot...
hers. Recognizing your eating style can help you work to achieve healthier eating habits.
More