Here are some tips for increasing fruit and vegetable intake:
Eat a new fruit or vegetable every day.
Always have a bowl of fruit or vegetables in the refrigerator for snacks. It's easy to eat a small bowl of chopped broccoli or plum tomatoes while working, before dinner, or even while watching television.
Some people eat only fruit in the morning, which seems to stop their craving for coffee and sweets. Check with your doctor first, but for many people this is a good alternative.
Eat vegetable soup.
Challenge yourself to see how many different colored fruits and vegetables you can eat in a day.
A juicer is a good way to get a few extra servings of fruit and vegetables. Try making a smoothie with low-fat ice cream.
Bring a zip-locked bag of vegetables with you to work and snack on them during the day.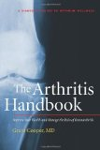 You can increase your fruits and vegetables by adding some to each of your meals. For example, you can have juice or fresh fruit at breakfast; a fruit snack at 10 am or so; a fruit and a vegetable at lunch; 2 vegetables at supper. If you are on a regular diet with no restrictions, you should try for 5-9 fruits and vegetables per day.
You can try the following quick salads:
Tomato, fresh basil, dash of pepper, a dollop of light mayo in the center of each tomato.
Watermelon, small amount feta cheese, purple onion, a couple of dashes of balsamic vinegar-refrigerate for two hours before serving.
Take stock of how many fruit and vegetable servings you eat on average by jotting this down for a week. One serving equals one-half cup of chopped fruit or most vegetables; for raw leafy vegetables like lettuce and spinach, a serving is one cup. When you've totted that up, try adding one fruit or vegetable serving a day. Aim for deep, rich colors and a variety of produce, including more non-starchy vegetables than starchy ones. Five servings a day could be one at each meal, plus two snacks. Salads and homemade soups are excellent ways to get several vegetable servings in one meal.
We all know that fruits and veggies ward off chronic conditions while helping us to feel healthier and more energized. But even for the most health-conscious eaters, getting more of these nutrients can be a challenge. Try these 10 tricks for adding more fruits and veggies to your daily diet:
Snack smart
Leave fruit in obvious sight
Make soup
Plan ahead
Never go fruit or veggie-less
Double up your veggie servings
Always include salad before or after dinner
Freeze your fruit
Snack on a smoothie
Sneak them in with other foods such as lasagna or hummus.
Continue Learning about Eating Habits and Nutrition