When you're out to dinner, choose a pasta dish made with a red sauce, rather than heavy sauces made with butter, cream, cheese, meat, or too much oil. White clam sauce is fine, too. If you want pasta all'olio (oil), enjoy it as a side dish rather than as a main entrée. As a side dish (because it doesn't contain veggies or protein), pasta with garlic and oil can be a good choice. In fact, if you make it from home, it's the perfect opportunity to give your pasta a spritz from your oil bottle. Add flavor with garlic, red pepper flakes, a little minced parsley, and a sprinkle of Parmesan. Whatever pasta dish you order, stick to a 1-cup serving, and skip the bread.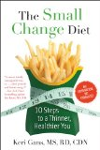 Continue Learning about Eating Habits and Nutrition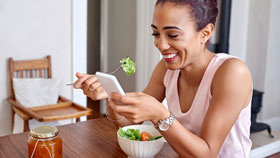 Three meals a day or five? That's only one aspect of the behavior known as eating habits. There is also the matter of style. Do you plan your meals or eat on the run - do you eat when you are happy, sad, or stressed - these are ot...
hers. Recognizing your eating style can help you work to achieve healthier eating habits.
More