Research clearly shows that having support is critical and will definitely help you stick with any diet and successfully change your eating habits. The problem is that not everyone is likely to be aware of your goal, so you may not automatically get the support you need. Tell people you are making changes in your eating habits, but also tell them exactly what they can do to help you. Here are some simple, useful strategies for getting support:
Let your family and friends know you are trying to change your eating habits and stick with a healthier diet.
Talk with them about how challenging this is for you, and let them know their help is critical for your success.
There are many ways other people can support your efforts, some of which may be more practical and feasible than others:
Ask them if they would like to join you in changing eating habits.
Ask them to periodically give you verbal encouragement and praise for sticking with your plan.
Ask them to call and leave encouraging voice mail messages.
Ask if they will send you supportive e-mails or text messages.
Let your spouse or significant other know what help you need to stick with your diet, such as not eating dessert in front of you or not offering you junk food.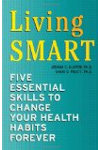 Continue Learning about Eating Habits and Nutrition