I have found some pretty good fruit selections (some organic, some not) at Costco, believe it or not. Although fruits and veggies need to be imported here during the winter, it's very, very important to keep up with a goal of 4 to 6 servings of plant-based foods per day. Frozen fruits and vegetables are also an excellent year-round option, so there really is no reason not to have these to stave off hunger and get valuable nutrition into the body. When I crave the rich, carb stuff, I drink water, green tea or eat a handful of nuts first; then I'm not as prone to diving into the bread, cookies, cake, etc.
Healthy eating is a year-round commitment to maintain lifelong health. This can come with some challenges during the winter.

In many parts of the United States, fresh fruits and vegetables are limited during the colder months of the year but that doesn't mean you can't get them. Frozen fruits and vegetables are just as nutritious as fresh ones so don't hesitate to stock up on these and use them throughout the winter. But don't stop there. Winter months are peak season for apples, pears, carrots and leafy greens like kale and collard greens. Make baked apples for dessert and get creative with collard greens and kale in the kitchen.

Winter is prime time for soups, stews and chili. These can make for low calorie, yet satisfying meals. Instead of an all meat chili, add beans to reduce the calories and add fiber and plant based protein. Kale makes a great addition to soup and carrots offer a sweet and nutritious addition to meals.

Consider canning or freezing your favorite fruits and vegetables during the summer's bounty. Sweet corn, peas and beans, berries and all freeze well allowing you to enjoy them throughout the winter.

People tend to be less physically active in the wintertime. This can pack on the pounds. Find ways to be active indoors or get a great pair of warm walking shoes and a jacket to keep up an outdoor regimen.
Eating healthy in the winter can be a challenge because there aren't as many fresh fruits and vegetables around. To stay on a healthy eating plan, you have to rely on what is available and what is on sale. Many times, you will find that citrus fruits are available. They can be cut in slices and left on a plate in the refrigerator for snacking. You can check the ads to see what is on sale and maybe visit more than one store to get some nice deals on produce.

Freezing items from the summer is also a good option. That way you will have items available during the winter. Since it's cold in the winter (particularly in the northeast), you can make healthy, but hearty soups and stews using potatoes and other root vegetables.

Find some recipes and even use your crock pot to help create easy, no fuss meals.
In the winter, when locally grown produce simply isn't an option, there are several things you can do:
Buy fall and winter produce. This includes root vegetables, squashes, apples, and pears, which last for weeks if stored properly.
Buy your produce frozen, ideally organic. Flash-freezing produce is one of the best ways to preserve its nutritional value. Some would argue that there's more nutritional value in frozen produce than fresh, since the produce is typically frozen very shortly after it's picked, and fresh produce can go for weeks between being picked and landing in your kitchen. When buying frozen produce, the most important thing is that there are no extras added: no sauces, flavors, sugar, preservatives, sodium…nothing but the fruit or vegetable.
With the exception of tomatoes, stay away from canned produce. Commercial canning techniques deplete most of the nutrients from canned vegetables, and canned fruit typically comes in syrupy water. If you've ever canned your own fruit, you know that the secret is lots and lots of sugar. Far better to go with frozen fruit without any sugar added. The fruit has enough sugar all on its own.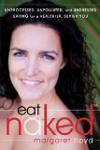 Continue Learning about Eating Habits and Nutrition