We're a society that loves to eat out. Eating out is easier than cooking at home and it's sometimes cheaper. However, one of the reasons we have an obesity epidemic is the fast-food eateries, where everything is supersized and contains excess fat and calories.
Don't feel you're obliged to finish everything on your plate at a restaurant just because you paid for it! Get that plate away from you when you know you've had enough. Take the remainder home for tomorrow's meal. Better yet, try sharing a meal with someone, even if the restaurant imposes a surcharge. It's money well spent.
Select only those restaurants where you're certain you can always get something to eat that won't knock you off track. Go for a few ounces of protein along with some veggies and a small serving of complex carbohydrates, such as rice or whole wheat bread. Watch out for those pasta bars and all-you-can-eat buffets. Ask how your meal is prepared. Make good choices, and if you love deep-fried or cream-based foods, keep them in check, especially in the first phase of losing weight. I always ask for my sauces on the side.
Breakfast on the run can be the deadliest meal of your day. You're rushing out the door and the coffee shop is your first stop. However, along with that coffee comes a muffin that has enough calories for the rest of the day, but not enough nutrition. Better to have a whole wheat bagel, bread or roll, with an ounce of hard cheese or a tablespoon of peanut butter. Fresh fruit and yogurt are also available at most coffee shops.
Many restaurants rely on ingredients and cooking techniques that aren't healthy. An inexpensive way to add flavor and texture is by using hydrogenated oils. These are transformed oils that cost much less than healthier oils, like olive oil. Typically, fried foods, baked goods and commercially packaged foods contain hydrogenated fats.
"Brown bag" your lunch. I recommend packing lunch and some snacks to take with you when you leave home in the morning. This allows you to better distribute your calories during the day, which is a key to weight loss. You'll be better able to avoid the fast-food spot or snack bar if you have a delicious nutritious lunch with you.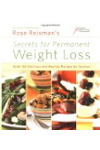 Here are some tips, based on information from the University of Wisconsin, on how to be kind to your waistline and your health when eating out, without spoiling the fun and enjoyment of good food:
Do your research first: find out who is offering healthy, low fat meals.
Eat something, like a piece of fruit, or drink a glass of water with a squeeze of lemon, about half an hour before, so you are not starving when you order, which can affect your choices.
If you can't control your portions, avoid restaurants that offer buffet or "all you can eat" menus.
Eat half the entree and ask them to wrap the rest for you to take home.
Order one meal with two plates, one for you, one for your dining partner.
Have an appetizer as a main course.
Don't eat everything: skip the bits you like less.
Prefer spinach, watercress, dark green leaf salads (they are more nutritious) to those where the only leaf is pale iceberg lettuce.
Avoid thick sauces made with butter or cream: ask the waiter if you are not sure. Go for stock-based sauce, or cooked in own juices instead.
Instead of French fries, have baked potato, a side salad or some steamed vegetables.
Skip the mayonnaise and rich sauces in sandwiches and ask for extra tomatoes, onions, lettuce, mustard instead.
Eat less at another meal in the day: but don't skip meals, as this can lead to binge eating.
Watch the alcohol and sweetened drinks: they are also rich in calories.
Look for low fat, grilled, flame-cooked, broiled and steamed main dishes instead of battered, tempura, breaded, fried foods.
Choose hard rolls, plain bread sticks, French bread or whole-meal buns and avoid dishes made with pastries, croissants and biscuits.
Choose soups that are broth-based rather than cream or milk-based.
Have extra vegetable toppings on your pizza instead of meat and extra cheese.
If you're planning to try a new restaurant, call ahead to see whether it offers suitable menu choices or if substitutions can readily be made. Most restaurants are happy to modify their dishes by changing the cooking method, leaving out an ingredient or serving part of the dish, such as the gravy or dressing, on the side so you can control the amount you eat. Choose entrees on the menu that are broiled, grilled, poached, steamed, roasted or baked, and avoid high-fat foods described as fried, crisp, sauteeed, creamy, creamed, au gratin, escalloped or breaded. Share with a friend; you won't tend to overeat if you split your appetizer and dessert.
Watch portion sizes; if you know you'll be tempted to eat more than you should, ask to have your "doggy bag" prepared in advance so you'll only get a half order at the table. Some restaurants will even let you order a half order or children's portion of pasta as an entreee. Order a salad as your first course and when dinner arrives, start with the lowest calorie foods on your plate. If you really want a high-fat or high-calorie entree, balance it with lean choices for the rest of the meal. More About this Book
The Pennington Plan for Weight Success
Lose weight - permanently & easily!Dr. Andrea has teamed up with Hollywood fitness and nutrition pros, Linda & Toneka, from BWellFit to bring you the last weight loss book you'll ever need!This book...
Here are tips for healthful eating away from home:
Choose restaurants that have low-fat, low-cholesterol menu items.
Don't be afraid to ask for foods that follow your eating pattern if you can't find what you need on the printed menu.
Order poultry, fish or meat that is broiled, grilled, baked, steamed or poached rather than fried.
Eat lean deli meats like fresh turkey or lean roast beef instead of higher-fat cuts like salami or bologna.
Look for vegetables seasoned with herbs or spices rather than butter, sour cream or cheese. Ask for sauces on the side.
Order a low-fat dessert like sherbet, fruit ice, sorbet or low-fat frozen yogurt.
Control serving sizes by asking for a small serving, sharing a dish or taking some home.
Almost all restaurants will make meals the way you like. Meaning, you tell them how you want your meal prepared or what you want it to consist of before they deliver it. If the foods you are looking for (e.g. chicken, beef, rice, potatoes, bread, salads, etc.) are on the menu in any form, they can almost always be prepared the way you want it—even in fast food restaurants.
Here are some tips on ordering:
Ask for the nutritional guide to see the calorie and nutrient content of the menu items. Major restaurant chains are required to have them.
Start with a broth based soup or dinner salad with light dressing (without the cheese and bacon)
Ask for your meat to be grilled, poached, baked or roasted
Order extra veggies
Minimize/avoid heavy cream sauces and butter
On the other hand, If you would rather occasionally have total freedom to order as you feel, remember that you can eat anything want, just not everything you want. Use portion control to stay within your average daily caloric budget. You can also save up your calories for your larger dining out meal by having smaller meals throughout the same and next day. If you're a member of the Move It and Lose It program, Click on Nutrition, then Reference Menus and the sample "Night Out" menu for ideas on how to save calories for a night out.
For healthy dining out:
Try a veggie burger, they taste pretty good and are a good source of protein.
For dessert order fruits
Ask the server how food is prepared and opt for steamed, broiled, roasted, grilled and baked foods.
Limit foods that are fried and ask for low fat free alternatives
Get condiments to be placed on the side.
Opt for sour cream with your baked potato rather than butter
When dining out, keeping things simple is an easy guideline for heart-healthy eating. Choosing whole foods rather than combined foods or casseroles generally gives you more control over your meal. These tips for eating whole foods while dining out can help you keep your diet on track:
Don't hesitate to ask the server about any item on the menu to be clear about its ingredients. It never hurts to ask about the adjustments a chef can make for your health. They are usually eager to please and want to ensure you are a repeat customer.
Choose whole foods from the menu as a basis for your meal. The chef will be more likely to be able to make adjustments to reduce the saturated fat, cholesterol or sodium content in a meal if it is not already combined ahead of time, such as in a casserole.
Eat larger portions of vegetables to fill up on fiber. Start with a garden salad, or a vegetable-based soup (but not a creamy or cheesy one). Choose steamed vegetables as a side.
Try to avoid saturated fat and trans fat. Choose fish, chicken or turkey breast, lean and extra lean meats and trim off visible fat. Look for the words "loin" or "round" for lean beef and pork choices. Avoid processed meats and creamy or cheesy casseroles, soups or entrees. These are usually high in saturated fat and sodium.
Choose a baked potato or rice, rather than mashed or twice stuffed potatoes. Or if there's bread too, consider skipping potatoes or rice altogether or substitute an extra steamed vegetable instead. Substitutions may cost extra, but your heart is worth it.
Drink water or unsweetened ice tea or coffee with your meal, rather than high-sugar beverages like soda or sweetened tea. Use nonfat or low-fat milk in your coffee instead of cream.
Choose healthier desserts, such as fresh fruit, sorbet, frozen yogurt or angel food cake.
Healthy Dining Tips:
Select foods low in saturated fat, cholesterol, total fat and sodium.
Select foods prepared by baking, broiling or boiling rather than frying.
Split entrees and large portions with others. If you are not dining with a companion take half of the order home with you.
Request that condiments, sauces and seasonings be served on the side.
Choose restaurants that offer caloric information.
Order white meat or lean cuts of beef over fatty meat.
Consume water over soft drinks or alcohol.
Choose steamed vegetables, rice or baked potatoes over French fries, onion straws or rings.
Choose salads as an appetizer.
Ask server if butter is added to your meat, rolls and vegetables. Always chose to add those on your own.
When you take control of what you will eat at a restaurant, the first thing I suggest is to check the menu online and the nutrition information. If you decide a head of time what you will eat you will know exactly what to order and how many calories you are really eating. If you order before your family/friends you won't be tempted to order something else that may not be as healthy.
Other ideas are to trim off any visible fat from your meat, ask them to serve your salad dressing on the side, select foods that are steamed, baked, broiled or roasted, choose a soup with a broth base not cream based and replace a high calorie drink with water and a slice of lemon. Skip the dessert but if you absolutely must have a dessert share it with a friend or two. Also, most restaurants will take special requests if you ask when ordering such as no butter, no dressing, baked not fried. Ask for a container and cut your meal in half before you start eating. You will be able to enjoy a second meal later.
Eating "healthy" when you are dining out can seem difficult, but there are a few things you can do to save you some calories:
Order vegetables instead of fries. And don't forget to tell them to hold the butter!
Read through the whole menu and find 3 things that appeal to you. Then order the one you think has the least amount of calories.
Order what you would normally eat with a doggie bag on the side. When your food comes to the table, cut it in half and put half in the doggie bag for another meal tomorrow.
Share a meal. This is a great way to save calories and money.
Start using a calorie counter to look up the restaurant's menu and calories before you leave home. This way you can have a plan before you get there.
Drink 16oz of water before you eat. This will save you around 90 calories.
If you just have to order dessert, order one for the whole table and share. You only need 1 or 2 bites to get that sweet taste.
So go ahead and have fun eating out. Just be aware that what passes your lips will live on your hips if you don't balance out your calorie intake!
Here are a few of my favorite tricks:
Look for healthy choices indicated on the menus.
Opt for fresh fish whenever possible.
Ask for a double serving of veggies instead of other sides.
Ask for your meat or fish to be cooked without butter.
Don't arrive too hungry, it's too easy to load up on bread!
Split a meal with someone if the portions are generous.
Opt for two appetizers.
Avoid cream sauces, fried and breaded foods.
Skip the dessert or buy one to share with the table.
Alternate an alcoholic beverage with a sparkling water.
Restaurants are packed with unhealthy temptations. In this video, "Hungry Girl" author Lisa Lillien reveals how to enjoy a healthy meal out.
To make healthy choices when eating out at a restaurant, it helps to know a few cooking terms. These are clues about ingredients and preparation methods that can help you make better selections from the menu.
Choose foods that are described as:
Steamed
In its own juice
Garden fresh
Broiled
Roasted
Poached
Dry broiled (in lemon juice or butter)
Lean
Avoid foods that are described as:
Buttery, buttered, in butter sauces
Creamed, in cream sauce, in its own gravy, hollandaise
Au gratin, Parmesan, in cheese sauce, scalloped
Sauteed, fried, pan-fried, crispy, braised
Breaded, stuffed
Casserole, prime, hash, pot pie
Marinated (in oil), basted in butter or gravy, in brine
When dining out, ask the waiter if it's possible to steam, roast or dry-broil your food rather than having it fried. Deep-frying foods can double the calorie content. For example, 4 ounces of baked fish is 135 calories and 1 gram of fat, while 4 ounces of fried fish is 265 calories and 13 grams of fat.
Order what you want—specify in detail how you want it prepared using healthy alternatives (grilled/sauteed not fried, sauce on the side, etc.). The customer is always right and most restaurants aim to please.
Order what you want, only eat half the food on your plate—portion control is a key element in weight loss.
Order what you want and trade with the healthiest person at your table—will give you a good dose of reality and better understanding of healthy options.
Eating out in restaurants is certainly one of the biggest danger zones we have in the quest to make healthy eating choices. That's because most (though not all) restaurants have no vested interest in your health; they have only a vested interest in running their business with foods that can give you immediate pleasure cheaply.
That said, most restaurant owners are willing to work with you on your health needs if you talk to them and establish a relationship with them. Instead of trying a new place all the time, pick your three or four favorite restaurants and develop relationships with the chefs so that when you come in, they know how you like your food cooked and with what ingredients. Request that they make dishes with olive oil instead of butter, bring out platters of veggies instead of baskets of bread, add certain spices to replace sugar. These requests, of course, require educating yourself to know what you want to sub out and what you want to sub in.
This Is Your Do-Over: The 7 Secrets to Losing Weight, Living Longer, and Getting a Second Chance at the Life You Want
Trout or salmon are great options when eating out, in addition to sweet potatoes, brown rice and most vegetable dishes. In this video, I will discuss ordering at restaurants.
Continue Learning about Eating Habits and Nutrition