Business travel can be one of the toughest situations for eating properly because you're moving quickly and perhaps dining with groups of people. That's why it's imperative to plan your snacks and bring them with you. While it's always best to eat real food, I understand the limitations that business travel can cause. Always plan, plan, plan. Whatever your schedule and wherever you are, you must eat breakfast. Most hotels offer a decent, healthy meal and allow you to order yogurt and fruits instead of the standard pastry buffets. When ordering room service or off a restaurant menu, feel free to ask for specific preparations. If you are at an airport and you don't have anything with you, find a healthy option. Never go beyond three to four hours without eating. Most restaurants, including fast-food chains, offer salads and fruit selections. Just remember to eat! Otherwise, you will create a perfect storm for weight gain.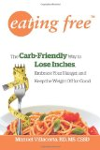 Continue Learning about Eating Habits and Nutrition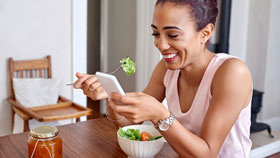 Three meals a day or five? That's only one aspect of the behavior known as eating habits. There is also the matter of style. Do you plan your meals or eat on the run - do you eat when you are happy, sad, or stressed - these are ot...
hers. Recognizing your eating style can help you work to achieve healthier eating habits.
More