Understanding that your underlying beliefs about food generate a certain relationship with it helps you step back and begin to choose whether you'll indulge in pleasure food as a reward or not and whether you'll continue that relationship pattern. Seeing your relationship with food as a conditioned one that you formed as a child can help you begin to develop the more rational, adult part of you. You can say to yourself, "Oh yes, I can see that I've been conditioned to see that as a reward, but you know what? I've had enough rewards today, and I don't need to keep going in that direction. That's not good for my body."

Conditioning creates an overblown relationship with food, causing us to see it as our lover, our friend, and our source of fulfillment. As a result, we think we need it to be happy. But we don't. Once you begin to see that, you can choose to change your relationship by questioning your beliefs. Acknowledging that your conditioning is causing you to sacrifice your health and emotional well-being means you can no longer be fooled by it. You step outside of it and move beyond it rather than continuing to react to it. From that place, there is freedom. There is choice.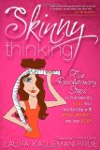 Continue Learning about Eating Habits and Nutrition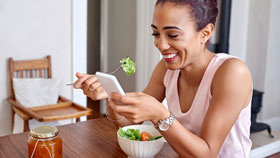 Three meals a day or five? That's only one aspect of the behavior known as eating habits. There is also the matter of style. Do you plan your meals or eat on the run - do you eat when you are happy, sad, or stressed - these are ot...
hers. Recognizing your eating style can help you work to achieve healthier eating habits.
More