Calories may be sneaking into your body when you are not watching. A good way to take control of your intake is to find out what you really do eat every day. It is easy for extra calories to sneak in when we are not consciously keeping track. Pay attention and take action in what you eat by consciously writing down everything. I want it all -- what you eat, drink, snack, and sneak from the minute you wake up until the minute you go to sleep. Make sure you record the time too. If you are eating prepared food, read the label and fill in the calories and grams of protein, fat, and carbs consumed.

Review your intake. Are there high-calorie foods you consistently eat? Are you a late-night snacker, or do you crave the afternoon candy bar? Do you drink a glass of juice for breakfast? Even if weight is not an issue for you, tracking what you eat is an amazing way to get a handle on what finds its way into your body.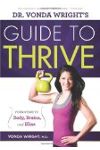 Continue Learning about Eating Habits and Nutrition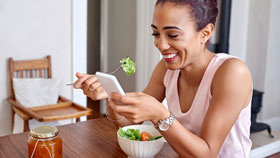 Three meals a day or five? That's only one aspect of the behavior known as eating habits. There is also the matter of style. Do you plan your meals or eat on the run - do you eat when you are happy, sad, or stressed - these are ot...
hers. Recognizing your eating style can help you work to achieve healthier eating habits.
More