Takeout and delivery restaurants can provide the laziest of us with delicious and healthy meals, so long as you know what to order. Here are three suggestions, all of which are under 500 calories, low in carbs, and provide 30 or more grams of protein so you can feel full longer.
Pizza:
Chicken and cheese pie. Be sure to order whole wheat or thin crust, add as many veggies as you'd like, and ask them to go light on the cheese to cut back on the fat.
Mexican:
Black bean burrito. It's important to incorporate plant sources of proteins, like beans, into your diet. Order this bean burrito with corn and spinach to add extra protein, brown rice for extra nutrients, and go light on the cheese. This option is so healthy, you can even get a side of guacamole and salsa.
Chinese:
Beef and oyster sauce with mixed vegetables. Oyster sauce is a great option in any Asian meal, as it's the lowest calorie Asian sauce. Be sure mixed vegetables make up half the meal.
This content originally appeared on
doctoroz.com
Takeout doesn't have to be a diet disaster; just choose your selections wisely. Pick up a whole roasted chicken and eat one serving, which is approximately three ounces, skinless, preferably white meat. Choose roasted potatoes versus fried or mashed, and pick out a steamed or roasted veggie instead of sautéed or creamed.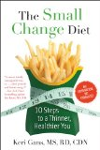 Takeout food doesn't have to be a disaster for your health, if you know how to decode a few buzzwords on the menu. In this video, registered dietician Frances Largeman-Roth explains the key words that signal a dish to avoid.
Here are my guidelines for takeout food. Avoid anything fried. No French fries, nuggets, taco shells or chips. Avoid breads made from white flour. That means order sandwiches on whole grain bread, whole grain pitas, sub rolls, and English muffins. Chose soft corn tortillas over white flour ones. Avoid dishes loaded with cheese or high fat sauces. Sushi, grilled fish, edamame, and tofu dishes that are not deep fried are good choices. Salads with grilled proteins, seeds and nuts, and avocado are also good choices. Avoid processed meats like salami, ham and bacon. Whole grain pizzas, ceviches, and grass fed burgers (hold the fries) meet the criteria. Vegetable soups, vegan dishes, and fruit salads can be healthy choices. No sodas and gooey desserts!
Here are some tips for "those days" when you know you'll be eating takeout:
Mentally plan what you are going to pick up for dinner after you have eaten breakfast or lunch when you are less hungry and frazzled. You'll have a better shot at making a healthier choice when your stomach is full, your body is less fatigued, and when you still have some rational brain power left.
Buy Only What You Don't Have Time to Make. To better control the calories, fat, and sodium in your take-home meals, buy just the entree and then fortify the meal with quick fixes such as frozen vegetables or a pouch of microwave brown rice.
Don't Bring Home More Than You Can Afford to Eat (or Keep): Buying large amounts of takeout foods so that you have enough for two meals is one thing. Setting up a Chinese smorgasbord in your kitchen is another. Ask for a half portion, or even better, portion a meal on your plate and put the containers immediately into the refrigerator for tomorrow night's stress-free meal.
Continue Learning about Eating Habits and Nutrition