Snacking is a habit for many people. It has little to do with hunger, and can keep you from reaching your health goals. Here are some tips to help you curb your snacking habit:
Keep a food diary for 1 week. As you record what you eat, write down what you were doing at the time and whether or not you were actually hungry. This will help you identify your snacking pattern. For example, you may tend to snack while watching television.
Next, to help you deal with situations where you tend to snack, substitute other activities that make it hard to snack. Try playing with your kids or pets, or exercise while you watch television. Knowing your snacking patterns and having actions to prevent them will help improve your eating habits.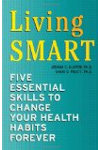 Drifting through the kitchen to snack after dinner can tack many more calories onto your daily totals. If possible, close the kitchen every night after dinner. If that's too difficult, start with one or two nights a week. Or work backward hour by hour from your bedtime -- that is, close the kitchen by 10 p.m. if you go to bed at 11. Add another night, or cut back another hour per night, every week. When you finish clearing up after dinner, go brush your teeth to signal your body that you're done eating for the night. If you have a kitchen door, shut it. Some people go further by taping it shut (or run a strip of tape across an open doorway). Any physical barrier that you need to remove will do -- a heavy chair, for example.
If you find yourself ready to break the tape or toss aside the chair, try this four-step process taught at the Benson-Henry Institute for Mind Body Medicine:
Stop: Consciously call a time-out.
Breathe: Take a few deep breaths to help relieve burgeoning tension.
Reflect: Ask some questions. Why did I want to close the kitchen at night? Why do I feel the urge to eat right now?
Choose: Decide how to handle your urge. Could you satisfy it in another way? For example, take the dog for a walk, do push-ups till you're tired, curl up in bed to read a book, call friends, hop in the shower, get caught up in a TV show, or try a stress relief technique like a body scan.
Continue Learning about Eating Habits and Nutrition