Hunger avoidance is built into many cultures. In Judaism, people wish each other well by praying that their children never know hunger. In most societies, ascending the socioeconomic ladder and landing in the cushy land of wealth and prosperity means never having to worry about hunger. The ironic thing is that by shunning hunger, many people have ended up compromising their health. Sellers of fad diets reinforce this hunger phobia by stirring it up and then reassuring us that their diet tames the hunger beast. "Have no fear," they boast, "on this diet you will never feel hungry."

Conditioned to be afraid of hunger, we avoid it at all costs, exaggerating its discomfort way beyond the reality of the experience. As a result, many of us never let our stomachs get empty. Checking in with our stomachs several times a day, we act quickly to fill the slightest void.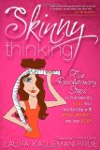 Continue Learning about Eating Habits and Nutrition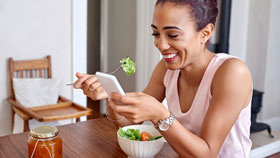 Three meals a day or five? That's only one aspect of the behavior known as eating habits. There is also the matter of style. Do you plan your meals or eat on the run - do you eat when you are happy, sad, or stressed - these are ot...
hers. Recognizing your eating style can help you work to achieve healthier eating habits.
More