To enjoy your breakfast, give yourself:
a special bowl or mug to remind you to start your day mindfully
festive breakfasts to mark celebrations and holidays
the luxury of a long leisurely breakfast on the weekends.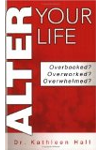 Here a few tips to enjoy breakfast. Maybe you find that one or more of these tips fits your bill for breakfast:
Make sure you are hungry when you rise. This means that eating should halt a few hours before sleeping for at least 6, but preferable 8 or more hours before breakfast. Hunger=eating!
If you enjoy coffee, prep the coffee maker before sleep and set to the time when you want to rise. The aroma of coffee and the sound of the brewing encourage many to get out of bed! I'm one!
Prep the most difficult tasks of breakfast before sleep. Love pancakes, but hate the mixing? Mix the batter, cover and refrigerate before sleep. The batter will be even better in 8 hours and will be screaming to hit the skillet! Or pour dry cereal in the bowl and set it on the counter waiting for milk when you are ready. Section an orange or grapefruit before bed. The bottom line is prep anything when you have energy, so you don't have to do it when you are tired.
Do something you enjoy more than breakfast before eating. Maybe a few stretches, reading, keeping up with the news or talking with family is what you need before eating.
Hopefully these tips will inspire you to make the most of each meal, but especially the first one of your day.
Continue Learning about Eating Habits and Nutrition