Here are some ease-up-on-cheese tips:
Limit yourself to 1 ounce of full-fat cheese a day. After that, try other low-fat dairy options, like yogurt or cottage cheese.
Instead of adding 2 or 3 slices of cheese to a sandwich, add a serving of avocado instead.
Rather than add shredded cheese to a salad, add flavor and crunch with an ounce of chopped almonds, pecans, or walnuts.
Stuff your omelet with veggies -- onions, peppers, spinach, mushrooms -- instead of cheese.
If you tend to get hungry at night, have your cheese serving for your midafternoon snack with a piece of fruit or a serving of wholegrain crackers, to hold you over until dinner.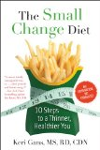 Continue Learning about Eating Habits and Nutrition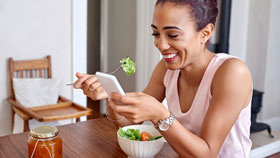 Three meals a day or five? That's only one aspect of the behavior known as eating habits. There is also the matter of style. Do you plan your meals or eat on the run - do you eat when you are happy, sad, or stressed - these are ot...
hers. Recognizing your eating style can help you work to achieve healthier eating habits.
More