Here are some ease-up-on-cheese tips:
Limit yourself to 1 ounce of full-fat cheese a day. After that, try other low-fat dairy options, like yogurt or cottage cheese.
Instead of adding 2 or 3 slices of cheese to a sandwich, add a serving of avocado instead.
Rather than add shredded cheese to a salad, add flavor and crunch with an ounce of chopped almonds, pecans, or walnuts.
Stuff your omelet with veggies -- onions, peppers, spinach, mushrooms -- instead of cheese.
If you tend to get hungry at night, have your cheese serving for your midafternoon snack with a piece of fruit or a serving of wholegrain crackers, to hold you over until dinner.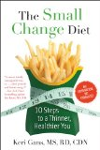 Continue Learning about Eating Habits and Nutrition