There are certain foods that, while technically fine to eat on the slow-carb diet, are prone to portion abuse. I call these "domino foods," as eating one portion often creates a domino effect of oversnacking.

My fat-loss has plateaued three times due to almonds, which are easy to consume by the handful and simple to excuse as nutritious. Unfortunately, they also contain 824 calories per cup, 146 calories more than a Whopper from Burger King (678 kilocalories). A few almonds is just fine (5-10), but no one eats just a few almonds.

Think you'll just have one cookie or a couple of potato chips? Not if there's a bag of either in the kitchen. Self-discipline is overrated and undependable. Don't eat anything that requires portion control. Get domino foods out of the house and out of reach.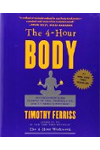 Continue Learning about Eating Habits and Nutrition