By simply eating a small meal every few hours, ghrelin (hunger hormone) levels are decreased. Studies show that carbohydrates are the best option to lower ghrelin, with proteins coming in second. This is because when you're not eating carbs, your glucose levels decrease. The brain feeds on glucose, so without it you end up craving sugars.

Ghrelin spikes when we wait more than three hours between meals or skip them. Research tells us that eating every three hours is about the right interval to manage ghrelin, which controls both hunger and appetite. Within thirty minutes after a meal, ghrelin begins to rise steadily until the next meal. Studies have shown that a longer break between meals is associated with a more significant increase in ghrelin production. Studies have also demonstrated that there is less ghrelin produced in the average person between breakfast and lunch (a three- to four-hour break) than between lunch and dinner (typically six hours), so timing the space between meals is a critical modulator of ghrelin.

We also know that ghrelin responds according to the amount of carbohydrates and protein in the body. Interestingly, water does not affect ghrelin at all. The myth that drinking water will fill you up is false, according to our hunger hormone. So eat! My recommendation to control ghrelin is to eat breakfast, eat every three to four hours, and mix carbs and protein during your meals and snacks.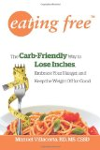 Continue Learning about Eating Habits and Nutrition