Habits are the protagonists in everyone's weight gain (or weight loss) story. Your habits determine how you deal with stress, what food you choose to eat, and how active you are on a daily basis.

If your habits are healthy -- handle stress like a pro, avoid the 5 food felons, and get your 10,000 steps a day -- then you'll avoid weight gain like the plague, but if your habits have gone down hill, then weight gain is more likely. So stay positive, set small goals for yourself, and keep up those healthy habits.
Just think. What would your weight be like now if you had always had the habit of eating everything sitting down, slowly, and enjoying every bite? You wouldn't have stood in front of your kitchen cabinets or refrigerator, grazing on whatever food looked appealing, whether you were hungry or not. You wouldn't have eaten from a carton of ice cream, standing up in front of the freezer. You wouldn't have binged if you had the habit of enjoying every bite. Good eating habits are essential.
Bad habits can add up -- so over time an extra 10 innocent calories a day will yield a pound gained in as quickly as a year. It takes 3500 calories to equal a pound and it is really easy to overeat calories while it takes a work and time to burn it off. It is also a challenge to become active for many of my clients however start small-as you can always build on your success of small changes.
You may have heard the saying "In the beginning, you make your habits, but in the end, your habits make you." This is definitely the case with weight gain. People gain weight when they consistently take in more calories than they burn. In other words, it's become a habit to overeat due to poor food choices and/or lack of knowledge and it's become a habit to NOT be sufficiently active.

Successful weight loss involves creating new habits that support a healthy body weight -- something most weight loss diets do not do.
We are all creatures of habit. We all tend to repeat behaviors that relieve discomfort and make us feel good until those behaviors evolve into habits that form a real grip on us. In many ways, our habits define who we are and what we will become. Most people with weight problems know that they have to change their eating habits, but they are fearful of losing the comfort and pleasure that food provides. Popular diets are appealing because they promise short-term solutions, but in reality, they don't address the real reasons why we are overweight -- our eating habits.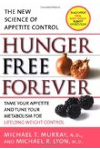 Continue Learning about Eating Habits and Nutrition