Snacks should be considered mini meals. Try to make them balanced, fun and add a fruit or vegetable as often as possible. One fun and quick snack idea is trail mix.
Trail Mix Recipe
18 servings (½ cup each)
Ingredients
3 cups oat squares cereal
2 cups toasted oat cereal
1 cup dry roasted cashew pieces -- unsalted
½ cup seedless raisins
½ cup dried cranberries
2 cups pretzel pieces
Preparation
Combine all ingredients and serve.
Alternative (will change nutritional content of recipe):
2 cups fish-shaped baked snack crackers could be used instead of pretzels.
Rethink snack to mean real food- whatever you might eat at a meal, but in a smaller quantity, and you are well on your way to better eating. A snack is best when it bridges the hunger gap between meals and contributes to your overall nutrition. Ideally it will provide you with two or more foods groups (protein and grain, healthy fat and dairy…). Here are some of my favorite go to snacks (expand or contract based on your hunger, activity and meal timing):
Peanut butter on a banana or apple
Apple and an oz of cheese (sliced thin)
KIND Bars
Sabra Hummus with baby carrots, peppers or string beans
Hot coco made from non fat or low fat milk
Corn cake with almond butter, sliced banana;
Greek Yogurt with almonds
Vanilla yogurt with or without (depends on my hunger) berries or other fruit
Whole grain cereal and low-fat milk
Half a turkey sandwich
Bowl of soup -- minestrone for me- with some parmesan on top
A Navel orange, mango or pineapple are some of my favorite succulent snacks!! Almonds and apricots (about 6)
When I am in a real sweet mood: Berries with chocolate drizzle; Cherry chocolate KIND Bar; Skinny Cow Fudge Bar (100 calories and hits the spot)
Munchie mood: Try Glenny's Soy Chips -- higher in protein, lower in carbs; Airpopped popcorn; Food Should Taste Good Whole Grain Tortilla Chips in small bag so it has a beginning and an end!
Choose healthy snacks that are low calorie and high in omega-3 fatty acids, calcium, protein, and fiber. Learn more about this topic in this video by Dr. Oz.



Choose foods that are nutrient dense. These foods will help you feel satisfied longer and provide the nutrition you need to keep your body healthy. Some snack ideas may be string cheese, apples, nuts, cottage cheese, oranges, low sugar/low fat yogurts, whole wheat breads, carrot sticks, celery sticks, etc. You could even try a combination of these types high fiber fruits, vegetables, and grains as well as lean proteins.
Here are some great choices for a morning or afternoon snack. Easy to keep on hand, delicious to eat -- and something for everyone.
Fruit and nuts: ½ ounce raw nuts with an apple, banana, plum, pear, orange, wedge of melon, cup of berries, 2 kiwis, 1/2 grapefruit or any other fruit.
Grains and berries: 1/2 cup whole-grain cereal mixed with 1/4 cup almonds and 1/4 cup dried berries, apricots or raisins.
Revved up veggies: 1 cup of cut sautéed veggies, warmed in microwave and stuffed into small whole-wheat pita. Or try cut veggies dipped into 4 oz. plain yogurt or low-fat cottage cheese mixed with lots of dill, chives, ginger, red pepper flakes or other flavor spices -- your choice. Or just reach for plain cut-up veggies.
Fruit and yogurt: Low-fat probiotic (live culture) yogurt covered with ½ cup of canned unsweetened peaches or mandarin oranges and some raisins.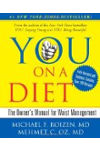 It is good to snack on nutritious foods, which can be found in nature. Complex carbs and proteins are filling. Try a serving of nuts with some fresh or dried fruit, 2 eggs with a whole grain toast, a cup of berries with a Greek yogurt, 1/2 cup of chickpeas with 1/2 cup of brown rice, a cup of oatmeal with a handful of nuts or 2 cups of cruciferous vegetables with a serving of cheese.
Snacks should be a mini meal so you won't over spend your calorie budget for the day. Some great snack choices are:
Greek yogurt with cinnamon and sliced almonds
Baked tortilla chips with salsa
Low fat popcorn with parmesan cheese
Fruit Kebab with yogurt dip
Baby bell peppers
Celery and hummus
Baked apple with cinnamon and sugar substitute
Continue Learning about Eating Habits and Nutrition