It is not necessary to completely eliminate a food from one's diet FOREVER. After all, why ELIMINATE when you can limit and achieve good health? The question is how frequently can we have indulgent or "treat" foods and still maintain our health? And, as is so often the case, the answer is different for everyone -- that depends on your health and goals. I suggest you first determine (perhaps with the help of a dietitian) what you favorite treat foods are. Then, see how you do with having one per week. It is actually the frequent and regular inclusion of unhealthy foods that does the most damage to our health, not the occasional slice of birthday cake.

Another approach is to take your "treat" foods and try to make them healthier. For example, you can take a favorite muffin recipe and swap out 2/3 of the fat for a plant puree (i.e. apple sauce or puree of pumpkin) and now you have a delicious, though much healthier treat alternative.
Habits are the mind's way of establishing a behavior without having to think about it. On a cellular level, it comes down to your brain chemical: dopamine. Dopamine teaches your brain what you want and then drives you to get it, regardless of whether it's actually good for you or not.

So, to break the cycle of bad habits, you need to reset your dopamine cycles. How? Give yourself robust rewards for eating healthy foods instead of unhealthy ones, like a weekly shopping trip or a manicure, or anything that's not destructive. Soon the pathways of bad habits will disappear.
As a registered dietitian, I feel there that as long as you have no food allergies or intolerances, that no foods are "off limits". Making your favorites lower in calories, or limiting the portion size can make all the difference in sticking with a special diet. A registered dietitian can assist you in altering your favorite recipes to make them lower in calories or include healthier ingredients. If you have no self-control around those foods, ask yourself why you are eating them. If emotional eating is a factor, seeking professional counseling can help.
Giving up your favorite "bad" foods can be less intimidating when utilizing a food journal. Having physical evidence to hold you accountable for your choices allows you to think about what you are eating before the deed is done. Take some of those favorite 'bad' food choices and switch them with a healthier version or substitute the ingredients for the healthier options. (Ex. whole wheat vs white, low-fat/fat free, low- sodium, low- sugar.)
Without qualifying for full-time martyrdom, consider which bad foods are the easiest to give up, then the second easiest to give up, and so on. Taking your lifestyle changes in small steps will help big time with long-term victory.

Peggy Jensen, a registered dietitian in Virginia, also suggests asking yourself if you are willing to give up meat a few times a week. This may gradually help you adopt a more plant-based diet.

At the same time, don't forsake your favorite foods forever. Even strict dietitians agree this can be a recipe for a diet disaster. Your intense longing for a favorite food may result in a bingeing session later.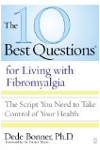 Eliminating certain foods will only make people want them more. In this video, I will explain how we should focus on the healthy foods that should make up the majority of our diet.
Continue Learning about Eating Habits and Nutrition