The biggest benefit of smaller portions is a decreased calorie intake. This will help you to maintain or achieve a healthy calorie balance and therefore a healthy body weight. Smaller portions throughout the day can also help keep your metabolism running throughout the day and prevent you from getting so hungry that you overeat at meals or your body goes into starvation mode.
When it comes to meal portions, smaller is definitely better for the average American. Reducing your meal portions can have the RealAge effect of making you up to 3.1 years younger because it helps reduce arterial and immune aging.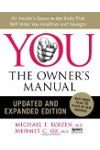 Continue Learning about Eating Habits and Nutrition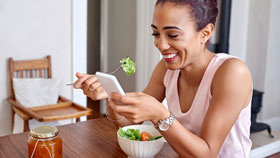 Three meals a day or five? That's only one aspect of the behavior known as eating habits. There is also the matter of style. Do you plan your meals or eat on the run - do you eat when you are happy, sad, or stressed - these are ot...
hers. Recognizing your eating style can help you work to achieve healthier eating habits.
More