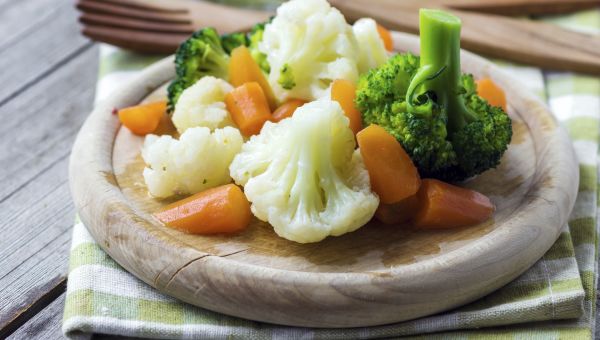 The latest survey of restaurant meals in America reveals how easy it is to set off a nutrition bomb when you eat out. The Big Hook Up platter from Joe's Crab Shack (crab balls with cream cheese, beer-battered fish and chips, coconut and crab-stuffed shrimp, hush puppies and the token veggie -- coleslaw) weighs in at 2,700 calories/114g of fat/5,850mg sodium (on Joe's website). The Center for Science in the Public Interest, who did the survey, says it's 3,280 calories; 50g sat fat; 7,610mg sodium. Either way is a disaster!
Clearly, when eating out, you want to reshape a menu so it works for you, not against you. After all, you're paying for the meal -- so you're the CEO of your dining experience and deserve to get what you want.
Decode tantalizing descriptions. Is a dish creamy, crunchy, crispy, cheesy or crumbly? You're looking at to-be-avoided high-fat appetizers and entrees. Is something drizzled, gooey or flaky? It's probably loaded with added sugar and fat.
Bravely make substitutions: Ditch heart-stopping appetizers; ask for salad as a first course (olive oil and Balsamic on the side). For your main course, say you want skinless poultry or fish that's grilled, poached or steamed! Insist on sliced tomatoes or steamed veggies in place of French fries and onion rings. Stick with fresh fruit for dessert.
Eat around the unavoidable: Eighty-six the bun (unless it's 100% whole grain) on your veggie burger. Take croutons, bacon bits and cheese off salads. Now you're the CEO of your plate!
Medically reviewed in July 2018.