To apply energetic hygiene to your diet, strive to eat food that is physically and energetically clean. Physically, your food should be as free as possible of dirt, germs, and toxins. Energetically, it should be "clean" and "light" when you scan and feel it; it should not feel "sticky" and "heavy."
The list below shows a food hierarchy that classifies food categories from the energetically cleanest to dirtiest.
Fruits, grains, vegetables
Salt-water fish with scales
Salt-water fish without scales (e.g., shellfish)
Freshwater fish
Fowl
Red meat
Pork and bottom-feeding fish, such as catfish, eel, carp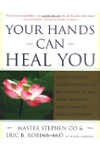 Continue Learning about Eating Habits and Nutrition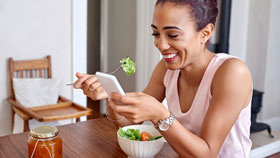 Three meals a day or five? That's only one aspect of the behavior known as eating habits. There is also the matter of style. Do you plan your meals or eat on the run - do you eat when you are happy, sad, or stressed - these are ot...
hers. Recognizing your eating style can help you work to achieve healthier eating habits.
More