Natto is a sticky paste made by adding healthy bacteria to lightly cooked soybeans and fermenting. Natto is a powerful food rich in the enzyme nattokinase, which has been shown to reduce the risk of blood clots and help break up the plaque associated with Alzheimer's disease. Fermentation concentrates the power of the healthy plant estrogens found in soy and converts them into a form that our bodies can use more easily, which makes natto even healthier than tofu or soy milk. In Japan, people routinely enjoy natto for breakfast, served on top of rice with an egg split over it. You can find it at health food stores, Asian markets, or online.
Continue Learning about Eating and Society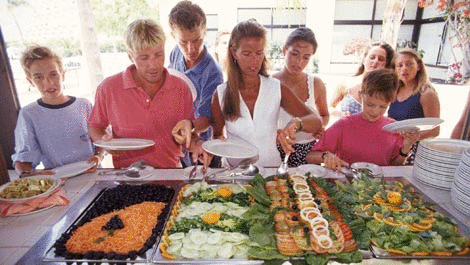 Many Americans are overweight due to a diet filled with high-calorie convenience foods, lack of exercise, large portion sizes and long work hours. The average diet is high in sugar and saturated fat. Many processed foods also have ...
high sodium content. But many of us don't know how to eat healthy. What are some ways in which food production affects our health? Should we learn how food is prepared from other cultures? Learn more about how you can adopt healthy eating habits with expert advice from Sharecare.
More