All-you-can-eat deals contain low-quality foods. When it comes to food, you get what you pay for. Anything that's all you can eat is usually either low quality or food made from starch or heavy in fat. If you want to get an all-you-can-eat option while dining out, order pasta, grains or veggies; avoid any meat.
This content originally appeared on
doctoroz.com
Continue Learning about Eating and Society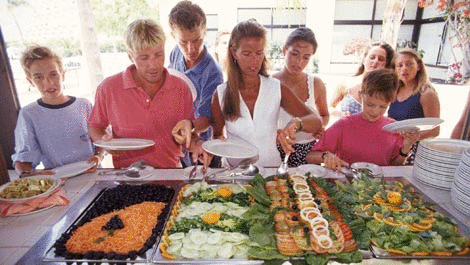 Many Americans are overweight due to a diet filled with high-calorie convenience foods, lack of exercise, large portion sizes and long work hours. The average diet is high in sugar and saturated fat. Many processed foods also have ...
high sodium content. But many of us don't know how to eat healthy. What are some ways in which food production affects our health? Should we learn how food is prepared from other cultures? Learn more about how you can adopt healthy eating habits with expert advice from Sharecare.
More