In Japan, a broth-based soup is eaten at almost every meal. Packed with nutrients, it helps you feel fuller and consume fewer calories. Try enjoying a bowl of miso soup at every meal. You can find easy recipes online or pick up packets of instant miso soup at your local health food store or Asian market.
This content originally appeared on
doctoroz.com
Continue Learning about Eating and Society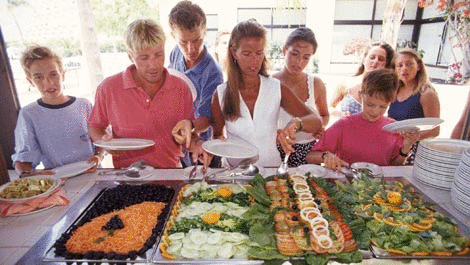 Many Americans are overweight due to a diet filled with high-calorie convenience foods, lack of exercise, large portion sizes and long work hours. The average diet is high in sugar and saturated fat. Many processed foods also have ...
high sodium content. But many of us don't know how to eat healthy. What are some ways in which food production affects our health? Should we learn how food is prepared from other cultures? Learn more about how you can adopt healthy eating habits with expert advice from Sharecare.
More