The right lighting and music can enhance the pleasure of your meal -- and might even make food taste better. It's all about the atmosphere. Soft lights, your favorite music, a lovely table setting -- even plating your meals in an attractive pattern -- all have emotional impacts that improve your perception of the foods.
You may love the atmosphere in a fancy restaurant, but who has the time to worry about lighting and music during dinner at home? In this video, Dr. Robin Miller discusses research showing how much you can gain from mood lighting and soft music at mealtime.
Continue Learning about Eating and Society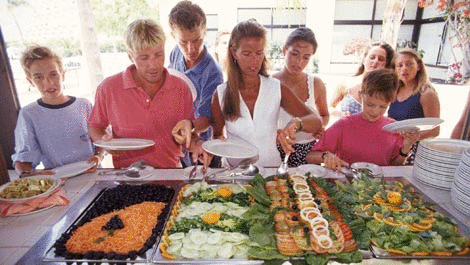 Many Americans are overweight due to a diet filled with high-calorie convenience foods, lack of exercise, large portion sizes and long work hours. The average diet is high in sugar and saturated fat. Many processed foods also have ...
high sodium content. But many of us don't know how to eat healthy. What are some ways in which food production affects our health? Should we learn how food is prepared from other cultures? Learn more about how you can adopt healthy eating habits with expert advice from Sharecare.
More