Order: Seaweed salad, sea vegetables, miso soup, edamame, sashimi; any vegetables that are not fried such as bok choy, bamboo shoots, sautéed green beans; green beans with snow peas and water chestnuts; broiled chicken; fresh spring rolls; moo shu chicken or vegetables; spicy eggplant; tofu (not fried); whole steamed fish; chicken soup; drunken chicken.

Avoid: Tempura, noodles (most are drained in saturated fat), white rice; smoked foods, Anything described as "Fried" or "crispy" including fried rice, General Tso's chicken; fried noodles and fried egg rolls; picked food; food with too much soy sauce; egg dishes such as egg fu young makes you old; salty soups and monosodium glutamate on dishes for any one younger than 14 or any pregnant lady.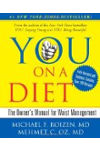 Continue Learning about Eating and Society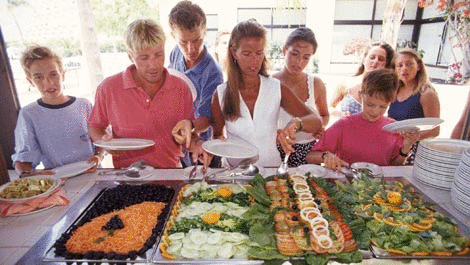 Many Americans are overweight due to a diet filled with high-calorie convenience foods, lack of exercise, large portion sizes and long work hours. The average diet is high in sugar and saturated fat. Many processed foods also have ...
high sodium content. But many of us don't know how to eat healthy. What are some ways in which food production affects our health? Should we learn how food is prepared from other cultures? Learn more about how you can adopt healthy eating habits with expert advice from Sharecare.
More