The Green Revolution is not limited to grains, and improvements are continually being made in the production of all crops. However, in terms of satisfying the world's food requirements, grains and legumes are viewed as the greatest prospects. The two foods work well together in many respects. For example, their amino acid patterns complement each other in such a way that the shortcomings of one are compensated for by the other. Specifically, the low lysine content of grains is compensated for by the high lysine content of legumes, while the low methionine and cysteine content of many legumes is compensated for by the higher methionine and cysteine content of grains. Furthermore, certain legumes, such as peanuts and soybeans, convert nitrogen gas from the air to soil nitrogen, making the soil suitable for planting grains. After the grains have depleted the nitrogen, the legumes can once again be planted to re-nourish the soil with nitrogen. Eventually, the Green Revolution will likely produce grains and legumes that will yield even higher quality protein.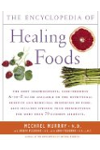 More About this Book
Encyclopedia of Healing Foods
From the bestselling authors of The Encyclopedia of Natural Medicine, the most comprehensive and practical guide available to the nutritional benefits and medicinal properties of virtually everything...
Continue Learning about Eating and Society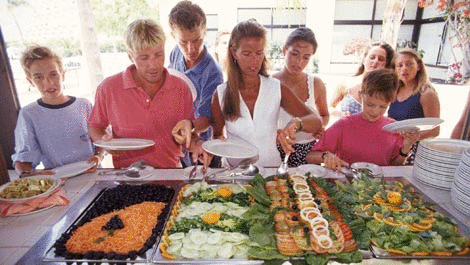 Many Americans are overweight due to a diet filled with high-calorie convenience foods, lack of exercise, large portion sizes and long work hours. The average diet is high in sugar and saturated fat. Many processed foods also have ...
high sodium content. But many of us don't know how to eat healthy. What are some ways in which food production affects our health? Should we learn how food is prepared from other cultures? Learn more about how you can adopt healthy eating habits with expert advice from Sharecare.
More