While several servings of fish a week can be part of a healthy diet, it is important to ensure that your family is not exposed to too much methylmercury. The best way to avoid exposure is to choose fish known to be low in methylmercury. When possible, look to the lists below provided by the New York City Department of Health and Mental Hygiene to find ways to continue enjoying your seafood cravings while also avoiding high levels of mercury.
Fish/Shellfish Very Low in Mercury: anchovies, clams, crawfish, herring, oysters, shrimp, salmon, and sardines
Fish/Shellfish Low in Mercury: cod, crab, flounder, mackerel, mussels, scallops, sole, trout and tuna (canned)
Fish/Shellfish High in Mercury: bass, bluefish, halibut, lobster, skate, snapper, tuna (albacore)
Fish/Shellfish Very High in Mercury: Chilean sea bass, grouper, mackerel, marlin, shark, swordfish, tuna (fresh)
Don't let this scare you away from fish completely, as fish is a very health source of protein. Simply be aware that when it comes to mercury, not all fish are created equal; choose accordingly.
People are often worried about mercury poisoning from fish. Eating fish from a variety of sources reduces the chance of a specific contaminant such as mercury or the polychlorinated biphenyls (PCBs) that occurred at one fish farm. Mercury appears to be highest in bottom-scavenging fish (apparently shark, swordfish, tile fish, and tuna have high concentration) and not in fish such as salmon, sea bass, or tilapia. Furthermore, it isn't even clear if mercury from fish causes toxicity. In the Seychelle Islands, where people eat a huge amount of fish, the children of mothers who ate fish twenty-one times a week had the same neurologic function or IQs (intelligence quotients) over an extended period of time as did the children of mothers who ate no fish. One study has shown that the form of mercury in most fish -- methylmercury sulfate -- is much less toxic to human cells than methylmercury chloride. Thus, the mercury content of some fish and the methylmercury chloride poisoning that occurred in one area in Japan may not have as much relevance to human disease and nerve functioning as many believe.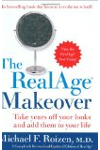 Half of the mercury in the oceans comes from pollution. The other half comes from underground volcanic explosions. Consequently, all fish contain traces of mercury, but it's believed that the health benefits of eating fish outweigh the health risks of mercury consumption. However, because mercury can harm an unborn baby's developing nervous system, the Environmental Protection Agency (EPA) and Food and Drug Administration (FDA) advise pregnant women to not eat certain fish high in mercury: shark, swordfish, king mackerel and tilefish. The same goes for young children. The American Heart Association recommends eating fish at least twice a week.
Watch as Nutritionist Kate Geagan discusses whether or not you should be worried about mercury in fish, if you should be concerned that the fish you ingest may be contaminated.
Continue Learning about Eating and Society