I suppose if you have cancer, it would make very good sense. Also, if you have concerns about developing cancer or you have a family history it makes sense to do so as well. Since cancer-fighting foods (actually those associated with a lower risk of developing cancer) are foods that are healthy and good for you, I suppose everyone should eat them. These foods would include bright, richly colored fresh fruits and vegetables, monounsaturated fats like olive oil, foods rich in omega-3 fatty acids (salmon, mackerel), fiber rich foods and nuts…just to name a few. The best meal plans are contained in the Sharecare Fitness Application.
The foods recommended to prevent cancer are the same foods that help reduce stroke, heart disease and many other diseases that affect people as they age. A diet rich in vegetables and fruits, low in animal fat, salt and sugar and portion controlled, along with regular exercise manage many health problems. Thus this diet benefits most people.
Continue Learning about Eating & Nutrition For Diseases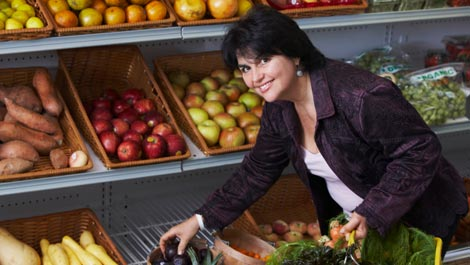 Foods that you consume can be beneficial or detrimental to your health, especially, if you are fighting cancer, living with diabetes or managing pain. Nutrition is essential to your health if you are undergoing cancer treatment. A...
nimal fats, carbohydrates, sugar can all have an impact on pain, inflammation and diabetes.
More