The following guidelines can reduce inflammation in the body:
Eat plenty of fruits and vegetables.
Eat a good source of omega-3 fatty acids, such as fish or fish oil supplements and walnuts
Eat plenty of whole grains such as brown rice and bulgur wheat
Eat lean protein sources such as beans, lentils, legumes, soy products, chicken; cut back on red meat and full-fat dairy foods
Minimize saturated and trans fats
Avoid refined foods and processed foods
Alcohol in moderation
Add a variety of spices, especially ginger and curry
Inflammation can be reduced by choosing an anti-inflammatory diet. The list that follows includes anti-inflammatory foods:
Nuts and Seeds: Almonds, Hazelnuts, Sunflower Seeds, Walnuts
Fruits: Apples, Avocados, Black Currants, Blueberries, Kiwi, Lemons, Limes, Mulberries, Oranges, Papaya, Pineapple (fresh), Raspberries, Strawberries,
Vegetables: Bell Peppers, Bok Choy, Broccoli, Brussels Sprouts, Cabbage, Cauliflower, Chard, Collards, Fennel, Green Beans, Green Onions, Kale, Leeks, Rhubarb, Spinach, Sweet Potatoes, Tomatoes, Turnip Greens
Spices: Basil, Cayenne Pepper, Chili Peppers, Cinnamon, Cloves, Garlic, Mint, Oregano, Parsley, Rosemary, Thyme, Turmeric
Fish: Cod, Halibut, Herring, Rainbow Trout, Salmon, Sardines, Snapper Fish, Stiped Bass, Tuna, Whitefish
Other: Dark Chocolate (at least 70 percent cacao), Extra Virgin Olive Oil, Flaxseed, Green Tea, Olives,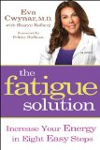 The foods that can reduce inflammation, especially the kind that affects joints, include foods rich in antioxidants (like berries), omega 3s and whole grains. In this video, fitness expert Sue Hitzmann describes some anti-inflammatory food sources.
Foods rich in omega-3 fatty acids are anti-inflammatory. Omega-3 is found in:
Extra-virgin olive oil
Nuts (walnuts)
Seeds (flaxseeds)
Seafood (sardines, salmon, tuna and cold water fish)
Soybeans and tofu
Some leafy green vegetables (Romaine lettuce, spinach, collard greens)
This nutrient is used to build prostaglandins and leukotrienes that are responsible to fight against inflammation.
Antioxidants such as flavonoids and carotenoids are also anti-inflammatory. They are found in foods with deep pigmentation.
Flavonoids are in apples, apricots, blueberries, pears, raspberries, strawberries, black beans, cabbage, onions, parsley, pinto beans and tomatoes.
Carotenoids are in carrots, sweet potatoes, spinach, kale, collard greens, papaya, bell peppers and tomatoes.
In addition, pineapple also contains a digesting enzyme called bromelain that has anti-inflammatory activity
On the other hand, foods rich in omega 6 have an inflammatory role. Western diets have a typical omega-6/omega-3 ratio in excess.
Omega 6 is found in vegetable oils, such as: corn, safflower, sunflower, canola, palm, soybean and rapeseed; also in white flour, white rice and white sugar, as well as processed foods that contain synthetic flavorings, colorings and preservatives.
We do need omega-6 though. The DRIs (AI) for omega 6 are:
Male 19-50y 17g/day
Female 19-50y 12g/day
DRIs (AI) for omega 3 are:
Male 19-50y 1.6g/day
Female 19-50y 1.1g/day
Livia Ly - https://www.facebook.com/nutrition.ly.livia
Foods that can reduce inflammation in the body include healthy fats, spices, fresh produce, fiber and protein. In this video, naturopathic doctor Natasha Turner, ND, shares some of these foods and her special anti-inflammation smoothie recipe.
Continue Learning about Eating & Nutrition For Diseases