If you are having treatment for cancer, use a meat thermometer to make sure that all meats and other foods are cooked to the proper internal temperature prior to eating. The proper internal temperatures are:
Ground beef: 165º F
Turkey: 165º F
Chicken: 165º F
Steak or other cuts of beef: 160º F
Whole chicken, turkey, duck or goose: 180º F
Pork: 170º F
Egg dishes: 160º F
Casseroles: 165º F
Reheated leftovers: 165º F
Continue Learning about Eating & Nutrition For Diseases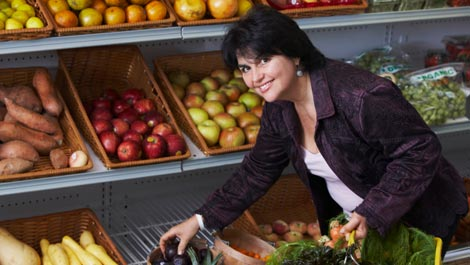 Foods that you consume can be beneficial or detrimental to your health, especially, if you are fighting cancer, living with diabetes or managing pain. Nutrition is essential to your health if you are undergoing cancer treatment. A...
nimal fats, carbohydrates, sugar can all have an impact on pain, inflammation and diabetes.
More