Sticking to a regular eating schedule can help regulate blood sugars if your carbohydrate intake is consistent. Say for example you have a big breakfast with lots of carbs, then you don't feel hungry for lunch and skip that meal, then you are starving at dinner so you eat twice as much. That pattern would cause you blood sugars to fluctuate wildly. Whereas if you had regular meals and snacks with the same amount of carbohydrates your blood sugars would be more even. Having a regular schedule also makes your blood sugars more predictable especially if you are on medications.
Sticking with a fairly regular eating schedule has advantages for your blood sugar and your waistline. If you eat every three to four hours, you won't get too hungry, making it easier to control your calorie and carbohydrate intake at your next meal. Skipping meals and letting your hunger build can make you feel weak and irritable and sets you up for overdoing the calories -- and often the carbohydrates. That's a problem especially if you're on a stable dose of long-acting insulin alone or in combination with oral medications; you may not have enough insulin to bring down your blood sugar after a high-carbohydrate meal. While waiting too long between meals could set you up for some serious overeating, not waiting long enough is also a problem. Eating before feeling a tug of hunger interferes with the cues that help you eat when you need to and stop when you're full.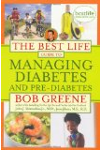 Most people -- not just people with diabetes -- eat better, feel better, and have more energy when they eat regular meals.

Food and glucose levels are closely linked. When you eat sporadically -- too much at one time, too little at another -- your blood glucose levels also tend to be sporadic. But when you keep your food intake consistent (especially your carbohydrate intake), you can smooth out some of the peaks and valleys in your glucose levels.
Continue Learning about Eating & Nutrition For Diseases