If you are being treated for cancer, it's important to eat small, frequent meals throughout the day. Eating frequent small meals will ensure that your body is getting enough calories, protein and nutrients to tolerate treatment. Smaller meals may also help to reduce treatment-related side effects such as nausea. Try eating five to six small meals or "mini" meals about every three hours.
Continue Learning about Eating & Nutrition For Diseases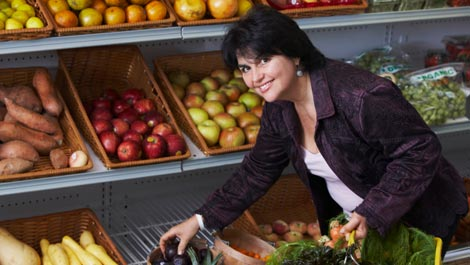 Foods that you consume can be beneficial or detrimental to your health, especially, if you are fighting cancer, living with diabetes or managing pain. Nutrition is essential to your health if you are undergoing cancer treatment. A...
nimal fats, carbohydrates, sugar can all have an impact on pain, inflammation and diabetes.
More