Follow these tips when eating if you have changes in taste and smell after cancer treatment:
Avoid foods with strong odors.
Add seasonings, flavorings, or sauces.
Eat foods cold or at room temperature.
Use plastic utensils and dishes.
Add sugar to decrease the flavor of salty food. Add salt to decrease the sweetness of sugary food.
Continue Learning about Eating & Nutrition For Diseases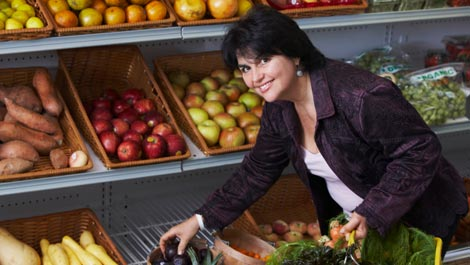 Foods that you consume can be beneficial or detrimental to your health, especially, if you are fighting cancer, living with diabetes or managing pain. Nutrition is essential to your health if you are undergoing cancer treatment. A...
nimal fats, carbohydrates, sugar can all have an impact on pain, inflammation and diabetes.
More