Follow these tips when eating if you have anorexia (loss of appetite) after cancer treatment:
Eat the foods you like the most.
Eat 6 small meals throughout the day, including a snack at bedtime, rather than 3 larger meals.
"Power pack" your food by adding butter, cheese, or other high-calorie ingredients.
Drink high-calorie, high-protein supplements such as Carnation Instant Breakfast or Ensure.
Eat soft, cool, or frozen foods.
Eat as much as you can when you're feeling well.
Ask your doctor about appetite stimulants.
Continue Learning about Eating & Nutrition For Diseases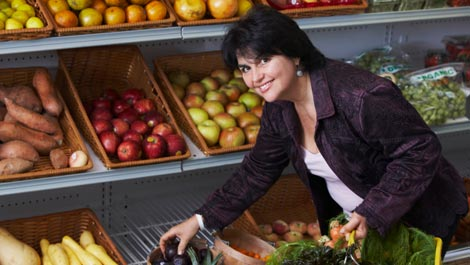 Foods that you consume can be beneficial or detrimental to your health, especially, if you are fighting cancer, living with diabetes or managing pain. Nutrition is essential to your health if you are undergoing cancer treatment. A...
nimal fats, carbohydrates, sugar can all have an impact on pain, inflammation and diabetes.
More