Follow these tips when cleaning up after preparing food during cancer treatment:

Keep your food preparation areas clean. Use a sanitizing solution of 1 tablespoon bleach to 1 gallon water to clean countertops, cutting boards, eating surfaces, dishcloths and towels, can openers, and food processor blades. Clean and sanitize all of these things often. Keep surfaces, appliances, and storage areas free of food particles and spills.

Wash your hands with soap, and dry with a paper towel. Always wash your hands before handling food and during food preparation.

Use the hottest cycle on the dishwasher. If hand washing, sanitize dishes with the sanitizing solution described above, then air dry.
Continue Learning about Eating & Nutrition For Diseases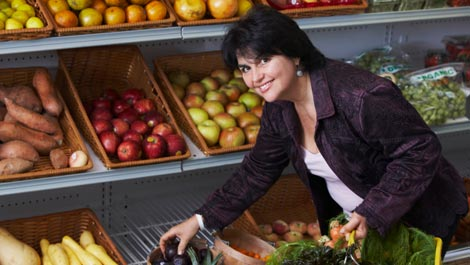 Foods that you consume can be beneficial or detrimental to your health, especially, if you are fighting cancer, living with diabetes or managing pain. Nutrition is essential to your health if you are undergoing cancer treatment. A...
nimal fats, carbohydrates, sugar can all have an impact on pain, inflammation and diabetes.
More