If you have diabetes and you are looking for healthy options of cookies and cakes, make sure to choose brands that contain 3 grams or less of fat per 100 calories. Angel food cake is made without fat and has no cholesterol. Other cakes can be made without cholesterol (by using egg substitutes) but usually not without fat. Some versions substitute applesauce or nonfat yogurt for oil. Some cake mixes include directions for low-fat and low-cholesterol variations. Some fat-free cookies have more calories than the original recipe because of added sugar. Avoid palm, coconut, and hydrogenated oils.
Continue Learning about Eating & Nutrition For Diseases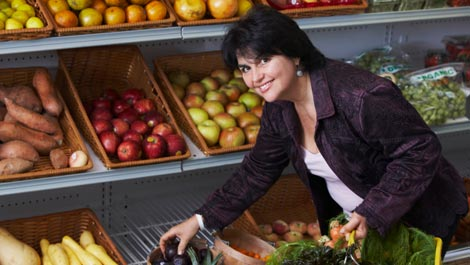 Foods that you consume can be beneficial or detrimental to your health, especially, if you are fighting cancer, living with diabetes or managing pain. Nutrition is essential to your health if you are undergoing cancer treatment. A...
nimal fats, carbohydrates, sugar can all have an impact on pain, inflammation and diabetes.
More