It's important to follow a heart healthy diet following cancer treatment. Choose leaner meats such as skinless chicken, turkey and fish. Aim for 25-35 grams of fiber per day and fill 1/2 your plate with fruits and vegetables. Lastly, remember to limit saturated and trans fat intake, found in items that contain butter, margarine, and oil.
Continue Learning about Eating & Nutrition For Diseases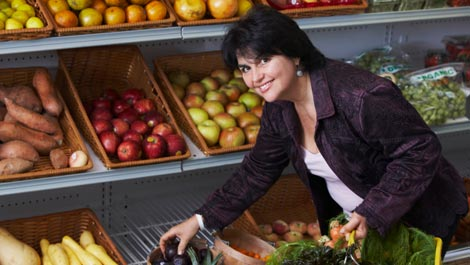 Foods that you consume can be beneficial or detrimental to your health, especially, if you are fighting cancer, living with diabetes or managing pain. Nutrition is essential to your health if you are undergoing cancer treatment. A...
nimal fats, carbohydrates, sugar can all have an impact on pain, inflammation and diabetes.
More