Non-heme iron comes from plants and can be found in lots of basic foods. Vegetables and iron fortified foods like breakfast cereals are great sources. The list below reflects the best sources (or bang for your buck) of non-heme iron per kcalorie. I love to personally eat Malt 'O Meal or Hodgson Mill's Hot Cereals to get ironed up!
Spinach (1 c cooked)
Parsley (1 c chopped, fresh)
Beet Greens (1 c cooked)
Wheat germ (1/4 c)
Bok Choy (1 c cooked)
Oatmeal (1 c cooked)
Wheat bran (1/4 c)
Brewer's Yeast (1 tbs)
Whole wheat bread (1 slice)
Seaweed (kelp) (1 oz. raw) Continue Learning about Eating & Nutrition For Diseases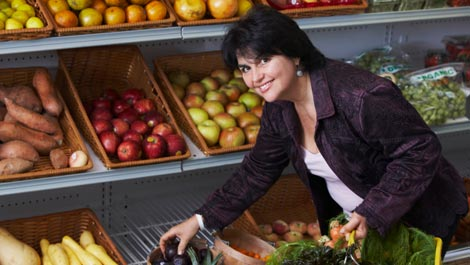 Foods that you consume can be beneficial or detrimental to your health, especially, if you are fighting cancer, living with diabetes or managing pain. Nutrition is essential to your health if you are undergoing cancer treatment. A...
nimal fats, carbohydrates, sugar can all have an impact on pain, inflammation and diabetes.
More