Changes you can make today in your diet to reduce inflammation include:
avoid foods that trigger inflammation such as beef, pork, fried foods, junk food, and grilled food
eat anti-inflammatory "good" fats found in olives, fatty fish, and avocados
drink red wine to block inflammation
take anti-inflammatory supplements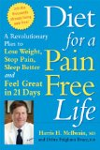 In this video, I will explain what changes you should make to your diet to reduce inflammation. I will also talk about information on functional medicine and your overall health.
The following provides some ideas for healthy dietary exchanges that can reduce inappropriate inflammation in the body:
1. Exchange your fats:
Eat nuts (especially walnuts are rich in anti-inflammatory omega 3 fatty acids) versus cheese -- whether as a snack or on top of your salad -- so you trade a healthier anti-inflammatory fat versus the animal fat in cheese.
Make delicious organic fruits and veggies part of every eating occasion -- from tomato sauce to sweet potatoes to peas to kale and spinach and berries -- create colorful eating occasions and when you choose organic you get a) more antioxidants and b) fewer toxins -- the former which helps address the byproduct of inflammation (oxidation) and the latter which can trigger the negative effects of inflammation (i.e. chronic disease).
2. Cut the sugar, still enjoy dessert:
Added sugar creates glycation (a stickiness which occurs when sugar meets proteins) and this glycation deforms proteins -- deformed proteins can trigger disease.
Use fruit versus sugar -- I make "iced tea" using white tea and frozen organic blueberries -- an anti-inflammatory cocktail if you will; or make "apple pie" -- baked organic apples with cinnamon, and crumbled walnuts -- yum! or your own Omega 3 chocolate truffles with nut butter, cocoa (100%), cinnamon or other spices, and raw honey.
3. Skip the "flavorings," use your spices:
Mother Nature gave us every flavor we need -- whether its uber-anti-inflammatory spices like ginger and turmeric or spices like cinnamon, basil, and cardamom which help regulate digestion and metabolism.
Modern food processing has given us artificial flavorings which the body doesn't recognize, irritates our systems, and increase risk of inflammation.
Continue Learning about Eating & Nutrition For Diseases