When attempting to lower cholesterol through diet, it is important to eat a variety of cholesterol-lowering vegetables, including celery, beets, eggplant, garlic and onion, peppers and root vegetables. In addition, dandelion root and Jerusalem artichoke contain the fiber inulin, which improves production of antioxidant enzymes while decreasing total cholesterol and riglyceride levels and raising concentrations of beneficial HDL cholesterol. Peppers, especially chilis, contain substances that have been shown to prevent clot formation and reduce the risk for heart attacks and strokes by reducing blood cholesterol and triglyceride levels and platelet aggregation, and increasing fibrinolytic activity.
Eat a variety of whole grains, particularly oats and barley. Bran from whole grains, such as barley, oat, rice and wheat bran, can also be eaten. Eat a variety of fruits for their antioxidant effects and soluble fiber. Pectin is a soluble fiber that can help lower cholesterol levels through decreasing both absorption and synthesis of cholesterol and is found in apples, bananas, grapefruit, oranges and pears. Whole fruit contains more pectin than fruit juice. Two pieces of these fruits per day contain enough pectin to reduce the risk of heart disease by 20 percent. Prunes contain large amounts of phenolic compounds, which inhibit free-radical damage to LDL cholesterol. Olives and olive oil also contain antioxidants, including oleuroprein and flavonoids, that act to protect against damage to LDL cholesterol.
Diets rich in legumes, including peanuts, are being used to lower cholesterol levels, and soy protein has been shown in some studies to be able to lower total cholesterol levels by 30 percent and to lower LDL, or "bad," cholesterol levels by as much as 35 to 40 percent. Nuts and seeds, particularly almonds and walnuts, are also quite useful in fighting against heart disease by lowering cholesterol through their fiber, monounsaturated oil and essential fatty acid content.
Other foods that have shown beneficial effects on lowering cholesterol include avocados, cocoa butter, brewer's yeast, royal jelly, shiitake mushrooms, saffron, turmeric, honey, shellfish and alfalfa sprouts.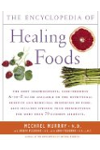 More About this Book
Encyclopedia of Healing Foods
From the bestselling authors of The Encyclopedia of Natural Medicine, the most comprehensive and practical guide available to the nutritional benefits and medicinal properties of virtually everything...
Easiest first steps: add 23 almonds and subtract chips and crackers (160 calories). Average LDL drop is 14 percent.
Easiest second steps: eat a high fiber, low sugar breakfast such as steel cut oats. Average LDL drop varies: 5 percent to 15 percent in practice.
Easiest third step: add an omega-3 fatty acid (fish oil or krill oil) supplement: raise your HDL 2-5 percent.
Continue Learning about Eating & Nutrition For Diseases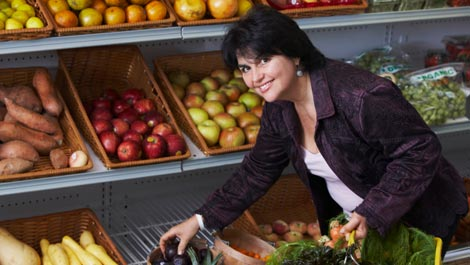 Foods that you consume can be beneficial or detrimental to your health, especially, if you are fighting cancer, living with diabetes or managing pain. Nutrition is essential to your health if you are undergoing cancer treatment. A...
nimal fats, carbohydrates, sugar can all have an impact on pain, inflammation and diabetes.
More