Whatever diet you follow you must also have your body weight within a healthy range and exercise properly. The diet for heart health and potential cancer prevention are basically the same. Consume more whole grains, fruits and vegetables and substitute lean meats or fish for fatty red meats. Reduce as much as possible high fat and sugary foods/drinks and refined grains.
Gout and Kidney stone prevention would also follow similar eating plans and weight control. However, genetics may increase your risk of these two conditions and therefore you may want to avoid or reduce foods high in purines and oxalates to reduce the risk of gout and kidney stones respectively. Examples of high-purine foods to limit or avoid: beef, pork, lamb, certain seafood (canned tuna, dark meat fish), certain shellfish (shrimp, lobster, scallops), caloric soft drinks, beer, liquor.
Below is a list of foods that are high in oxalate that you will want to avoid if you have been told to stay away from oxalates from foods or a predisposition for kidney stones. Also keep in mind that most chocolates are high in oxalates.
Protein Foods
Peanut butter
Soy protein
Tofu
Nuts
Grains
Soybean Crackers
Wheat germ
Grits
Beverages
Cocoa
Ovaltine
Tea & coffee
Cola
Cranberry juice
Wine
Fruits
Blackberries
Blueberries
Fruit cocktail
Grapes
Lemon Peel
Orange
Orange Peel
Plums
Red currants
Rhubarb
Strawberries
Vegetables
Beets
Beet Greens
Carrots
Cauliflower
Celery
Collard greens
Dandelion Greens
Eggplant
Green Beans
Green Peppers
Leeks
Lima Beans
Mustard Greens
Okra
Pokeweed
Rutabagas
Squash
Sweet Potato
Swiss Chard
Waxed Beans
Kale
Continue Learning about Eating & Nutrition For Diseases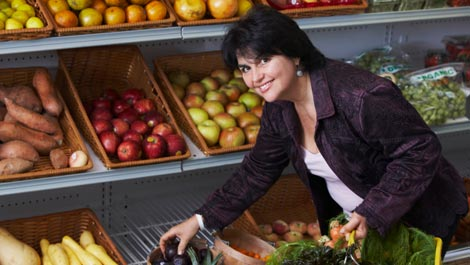 Foods that you consume can be beneficial or detrimental to your health, especially, if you are fighting cancer, living with diabetes or managing pain. Nutrition is essential to your health if you are undergoing cancer treatment. A...
nimal fats, carbohydrates, sugar can all have an impact on pain, inflammation and diabetes.
More