An exchange list is one of several approaches for diabetes meal planning. Foods are categorized into three groups based on their nutritional content. Lists provide the serving sizes for carbohydrates, meat and meat alternatives, and fats. These lists allow for substitution for different groups to keep the nutritional content fixed.
Think about the different food groups when you are planning your meals:
Fats and sweets: Eat small amounts of these foods, and choose healthier, unsaturated fats when possible. Limit foods with saturated and trans fats.
Beans, meat, eggs and dairy products: Eat slightly more of these foods, but choose lower-fat versions.
Vegetables, fruits, cereals, grains, pastas and breads: Choose most of your foods from the whole-grain carbohydrate, fruit and vegetables groups. These foods are loaded with nutrition, providing easily used energy, fiber, vitamins and minerals. They also tend to be lower in calories than foods in the other groups.
Continue Learning about Eating & Nutrition For Diseases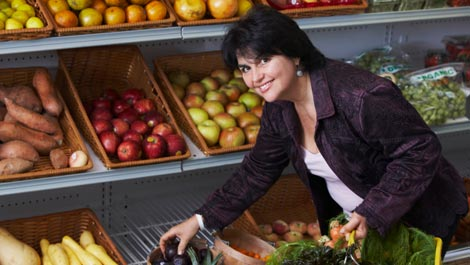 Foods that you consume can be beneficial or detrimental to your health, especially, if you are fighting cancer, living with diabetes or managing pain. Nutrition is essential to your health if you are undergoing cancer treatment. A...
nimal fats, carbohydrates, sugar can all have an impact on pain, inflammation and diabetes.
More