You'll be able to get the nutrients that you need from the same healthy foods that people without diabetes should be eating! A healthy eating plan for everyone, diabetes or not, should include a variety of fruits and vegetables, whole grains, lean protein foods (like poultry and seafood, for example), and heart healthy fats (vegetable oils, nuts, seeds and avocados). Some people also choose to eat nonfat or low fat dairy foods, like milk and yogurt, or soy-based versions of these foods. Depending on your diet and other health conditions, you may need to supplement your food choices with, say, calcium, vitamin D or iron. Your healthcare provider or dietitian can help you determine if and which supplements are necessary.
Various combinations of these nutrients are found in different foods. So, by eating a variety of foods, you are sure to get all the nutrients you need. Eating a variety of foods is much better than taking vitamin supplements because nature combines the needed nutrients in food in a way that your body can best use them.

Any food that your body doesn't use as energy is stored as fat. So, the trick is to balance the total number of calories you take in with the total number you burn up. Proteins and carbohydrates give you fewer calories per bite than high-fat foods. So, if you're trying to lose weight, cut down on fats. A diet high in saturated fat can also put you at greater risk for developing heart disease and certain cancers.
Continue Learning about Eating & Nutrition For Diseases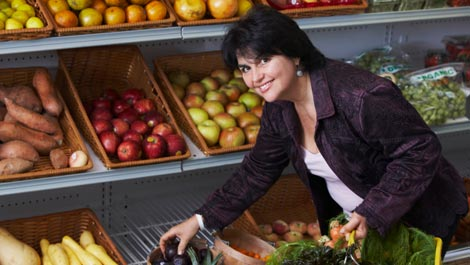 Foods that you consume can be beneficial or detrimental to your health, especially, if you are fighting cancer, living with diabetes or managing pain. Nutrition is essential to your health if you are undergoing cancer treatment. A...
nimal fats, carbohydrates, sugar can all have an impact on pain, inflammation and diabetes.
More