When using insulin, it is usually recommended to use about 12-20 grams of carbohydrate (1 serving of carbohydrate) per 1 unit of fast-acting insulin. There are different serving sizes of carbohydrates depending on the type of carbohydrate. For example, 1 cup of berries and 1/4 cup of raisins both have about 15 grams of carbohydrates. Other sources of carbohydrates include vegetables, milk, yogurt, grains and sweets.
Looking at food labels for the total carbohydrates a food provides as well as the serving size that you are going to consume is a great way to start counting carbohydrates. It is helpful if you can journal your foods consumed as well as blood sugars before and after meals prior to meeting with your diabetes team (Endocrinologist and Diabetes Educator) so that they can help you determine how much insulin is needed to cover the carbohydrates consumed.
Meet with your dietitian to learn how to count the carbohydrates in the foods you eat and adjust your insulin doses, to mimic the natural insulin release of a functioning pancreas. There are two basic methods for counting carbohydrates: counting carbohydrate choices and counting grams of carbohydrate. Counting carbohydrate choices is a little easier, but not as accurate. Counting grams of carbohydrate requires more effort but is more exact and may help you better achieve your blood glucose targets.
Continue Learning about Eating & Nutrition For Diseases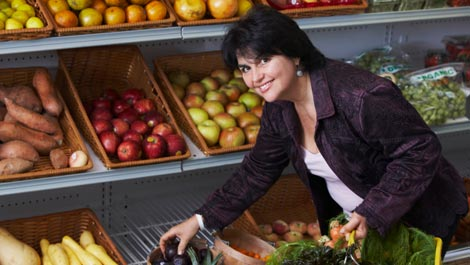 Foods that you consume can be beneficial or detrimental to your health, especially, if you are fighting cancer, living with diabetes or managing pain. Nutrition is essential to your health if you are undergoing cancer treatment. A...
nimal fats, carbohydrates, sugar can all have an impact on pain, inflammation and diabetes.
More