Counting carbs helps blood sugar control by managing the balance of food and insulin. Carbohydrates are responsible for raising your blood sugar and insulin lowers your blood sugar. By counting the carbohydrates every time you eat or drink, you can dose an appropriate amount of insulin. Many endocrinologists and CDE's actually dose insulin based on your carbohydrate intake. Remember there are great nutrients in the carbohydrate food groups: breads, fruits, starchy vegetables (like corn and potatoes) and milk, but choose wisely. Whole grains, fruits, low fat milk are all great options, make sure your choices are nutrient rich.
Counting carbohydrates gives you maximum variety in your eating plan. It is based on calculating your personal carbohydrate to insulin ratio. This gives you a good idea of how your body uses the insulin you inject to process the carbohydrate you eat. Your dietitian or diabetes educator can teach you to count carbohydrates.
Continue Learning about Eating & Nutrition For Diseases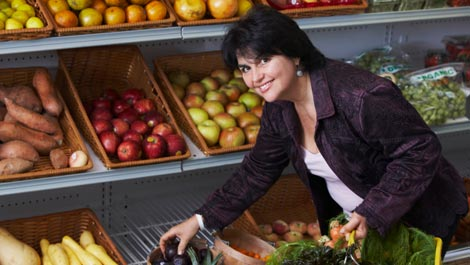 Foods that you consume can be beneficial or detrimental to your health, especially, if you are fighting cancer, living with diabetes or managing pain. Nutrition is essential to your health if you are undergoing cancer treatment. A...
nimal fats, carbohydrates, sugar can all have an impact on pain, inflammation and diabetes.
More