Food is medicine; many of the leading deadly diseases can be treated, reversed or even prevented by eating a healthy diet. Watch nutrition specialist Michael Greger, MD, discuss why a diet rich in plant proteins is so important for overall health.
Food can be like medicine, because every bite you take becomes part of your biochemistry. In this video, health educator and author Daphne Oz explains how making small but healthy choices in the food you eat can make a huge impact on your health.
Like everything around us, food is made of chemical compounds. When ingested, food breaks down into tiny molecules that perform the functions our bodies need to sustain life. If we eat the wrong foods or inadequate amounts, we create an imbalance in our bodies that over time can lead to disease.
Continue Learning about Eating & Nutrition For Diseases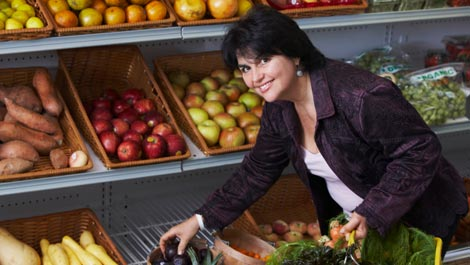 Foods that you consume can be beneficial or detrimental to your health, especially, if you are fighting cancer, living with diabetes or managing pain. Nutrition is essential to your health if you are undergoing cancer treatment. A...
nimal fats, carbohydrates, sugar can all have an impact on pain, inflammation and diabetes.
More